What Cars Support Wireless CarPlay in 2023?
More and more drivers are looking for ways to stay connected while driving as technology develops. One of the most recent innovations in this field is Wireless CarPlay, which enables users to use their preferred apps, make hands-free calls, and more without having to connect their iPhones to their vehicles. The specific vehicles that will offer wireless CarPlay in 2023 will be examined in more detail in this article.
BMW
One of the first automakers to offer wireless CarPlay was BMW, and the company has since continued to offer this option on several of its more recent models. The following BMW models are anticipated to provide wireless CarPlay functionality in 2023:
BMW 2 Series/ BMW 3 Series/ BMW 5 Series/ BMW 7 Series
BMW X1/ BMW X2/ BMW X3/ BMW X4/ BMW X5/ BMW X6/ BMW X7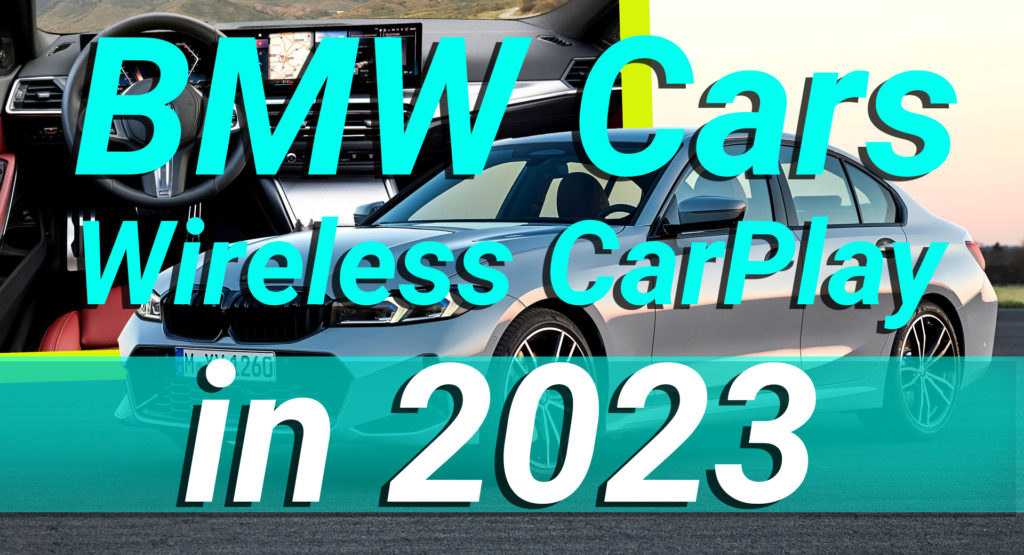 Mercedes-Benz
Another automaker that embraced wireless CarPlay technology quickly was Mercedes-Benz. The following Mercedes-Benz cars are anticipated to provide wireless CarPlay functionality in 2023:
A-Class/ C-Class/ E-Class/ S-Class/ GLA-Class/ GLC-Class/ GLE-Class/ GLS-Class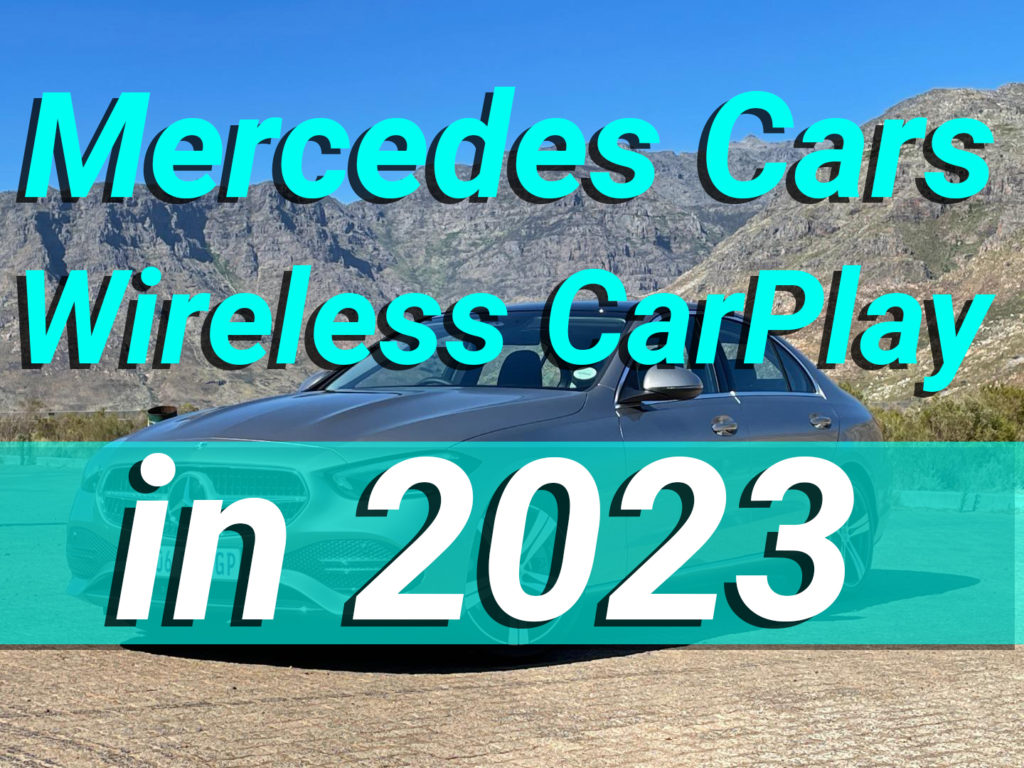 Audi
Wireless CarPlay is one of the many high-tech features that Audi is recognized for. The following Audi vehicles are anticipated to provide wireless CarPlay functionality in 2023:
A3/ A4/ A5/ A6/ A7/ A8/ Q3/ Q5/ Q7/ Q8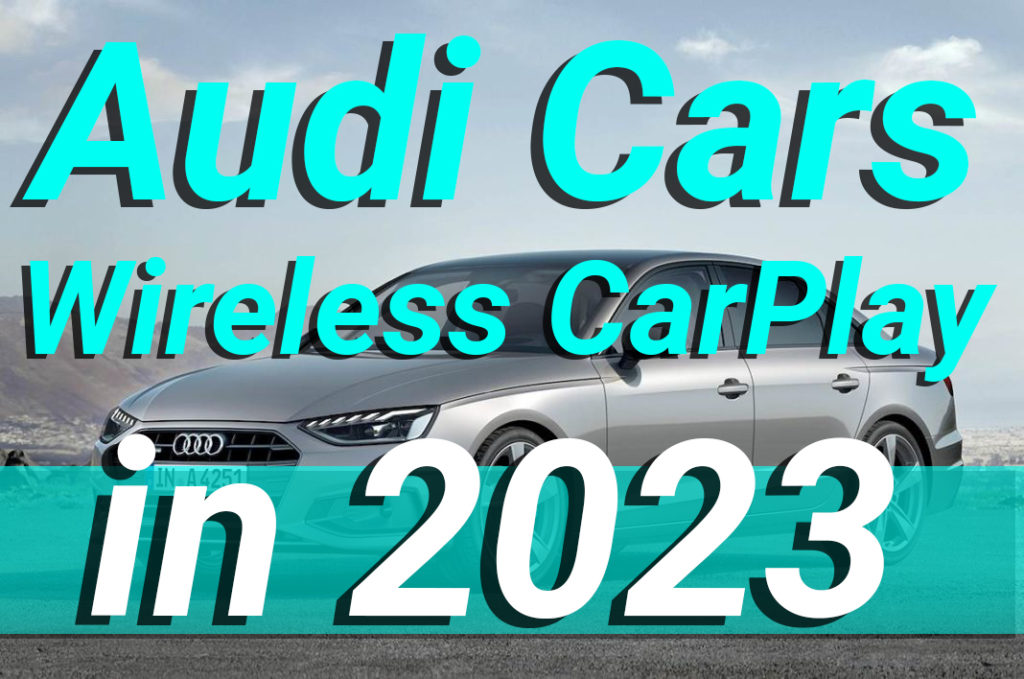 Porsche
Another automaker that quickly embraced wireless CarPlay technology was Porsche. The following Porsche models are anticipated to provide wireless CarPlay functionality in 2023:
911/ Cayenne/ Macan/ Panamera/ Taycan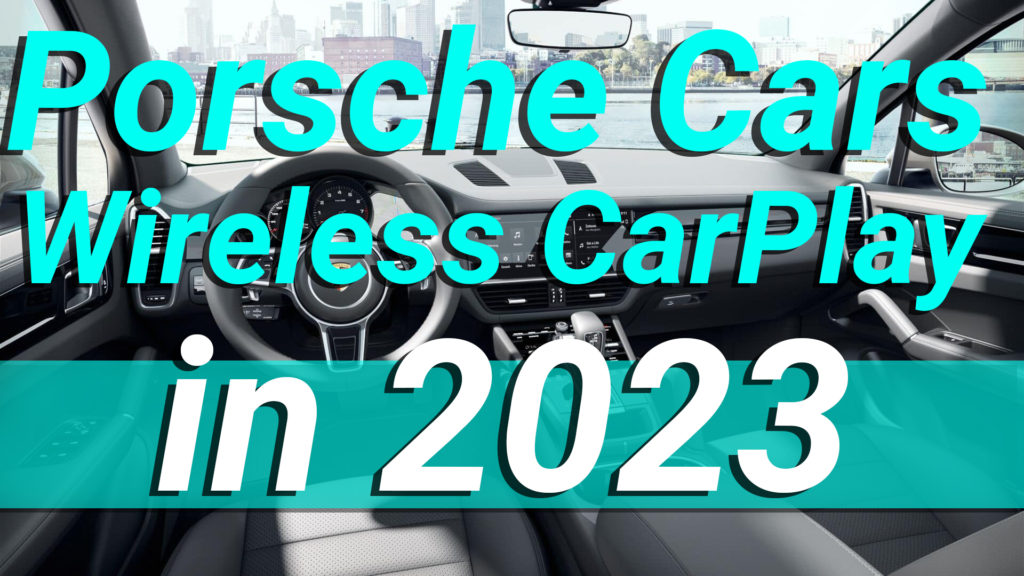 In 2023, it's anticipated that Ford, Toyota, and Honda will all provide wireless CarPlay on a selection of their vehicles.
In conclusion, more and more automakers are anticipated to offer this option on their more recent vehicles as wireless CarPlay technology develops. BMW, Mercedes-Benz, Audi, and Porsche are among the automakers that are slated to offer wireless CarPlay in their vehicles in 2023, with additional automakers also jumping on the bandwagon. For the best in-car connectivity experience, look for vehicles that enable wireless CarPlay if you're in the market for a new vehicle.
The Carlinkit wireless CarPlay adaptor might be a practical and affordable solution for people who drive older car models or vehicles that don't have wireless CarPlay capability. The plug-and-play Carlinkit wireless CarPlay adaptor connects to the current system in your car to provide wireless CarPlay capabilities.
You can benefit from wireless CarPlay's features like hands-free calling, messaging, and navigation without buying a new car by using a Carlinkit wireless CarPlay adaptor. Numerous car brands, including Audi, BMW, Mercedes-Benz, Porsche, and many more, are compatible with the adaptor.
The Carlinkit wireless CarPlay adaptor makes it simple to stay amused and connected while driving, whether you are on a lengthy road trip or are just running errands around town. To connect your iPhone wirelessly and begin using all of wireless CarPlay's features, just insert the adapter into the USB connection on your car.
Finally, the Carlinkit wireless CarPlay adaptor can be a fantastic alternative if you drive an older model car or a vehicle that doesn't have wireless CarPlay capabilities. The Carlinkit wireless CarPlay adapter is a simple and inexpensive solution to update your car's connectivity and take use of all the advantages of wireless CarPlay. It is compatible with a wide range of car types, including those that enable wired CarPlay after 2016.
18% DISCOUNT – Coupon Code: carlinkit